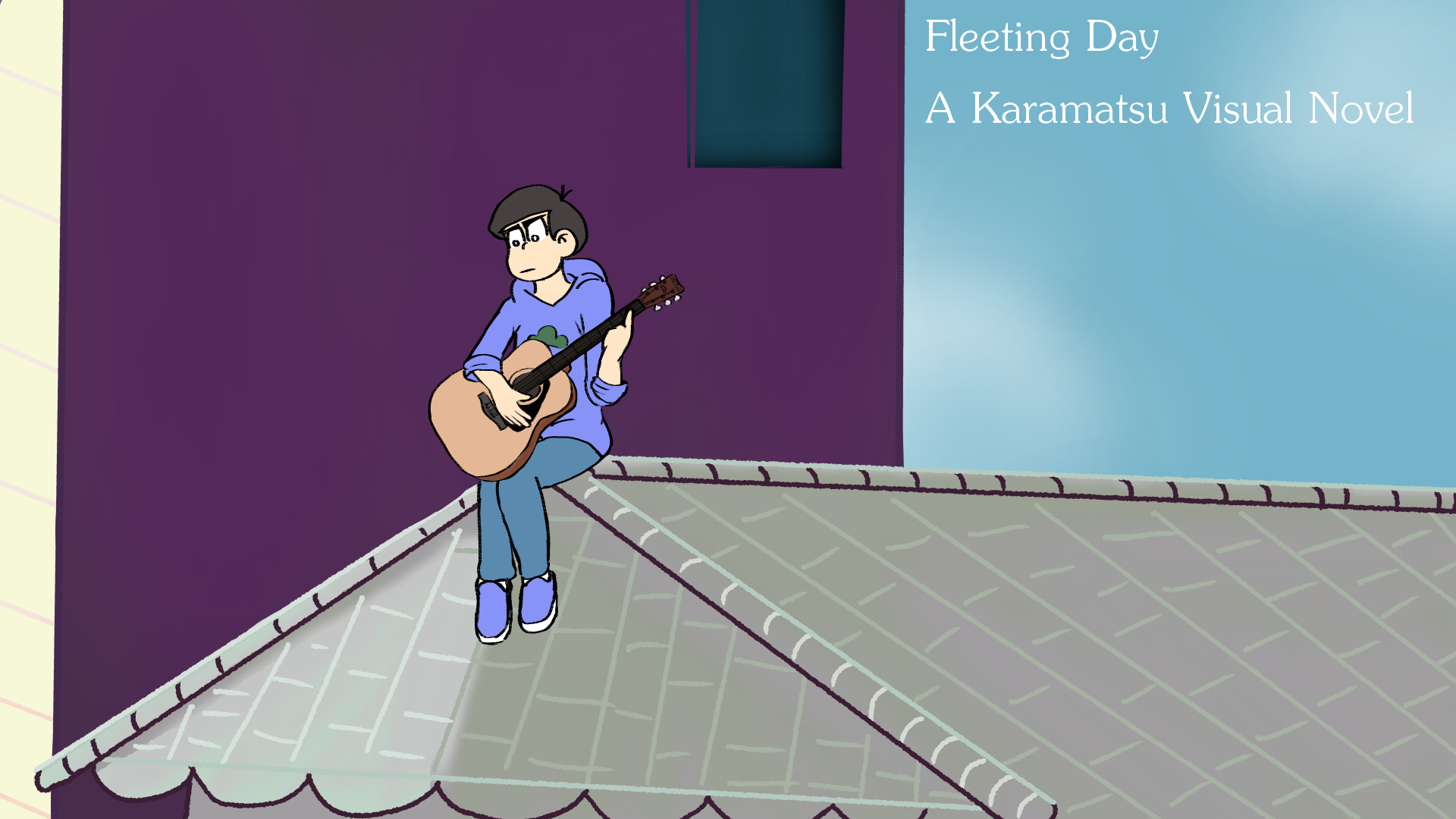 Fleeting Day
A downloadable game for Windows, macOS, and Linux
A visual novel where you get to play as Karamatsu! You can make many different choices and meet many different characters. Enjoy your day as this painful man.
I'm sure nothing bad will happen!
There are two different endings to this game, a bad ending and a good ending. Pay attention to what the characters say and you are sure to achieve a good ending. If you think you are going to get a bad ending, keep playing. You never know what might happen!
You can read the fanfic associated with this game here!
Install instructions
Download your version, unzip the files, then click on the application to play